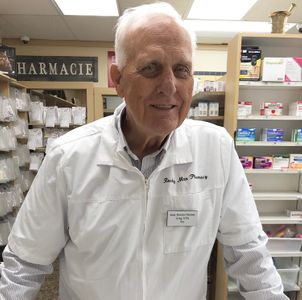 Greg Barton, RPh and Owner
Greg was the first person at the University of Iowa to graduate with a 5-year degree in pharmacy and letter in a major sport (football).
Soon after graduation, he moved to Colorado and bought Longmont Drug & Liquor Store. After selling Longmont Drug, Greg worked for chain stores around the Front Range until he discovered Rocky Mountain Pharmacy & Liquor in Estes Park. In 1994, he purchased the business and has successfully navigated it ever since.
Greg credits the amazing people working for him for his success. He values their hard work, motivation, and commitment to making Rocky Mountain Pharmacy the best pharmacy in Estes Park. He enjoys helping patients by providing prescription in a timely and caring fashion, making sure they understand their medications while educating them at the same time.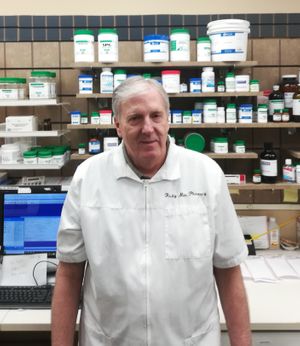 Ron Legge, RPh
Ron grew up in a tiny town on Colorado's Western Slope. He graduated from the University of Colorado and began his pharmacy career.
He has worked for RMP for 20 years and longs for a time when a handshake worked like a contract. He holds these values close and is thankful Estes Park has people who do too.
A little-known fact about Ron is he is a cat whisperer. He loves making special compounded prescriptions for cats, dogs, and humans.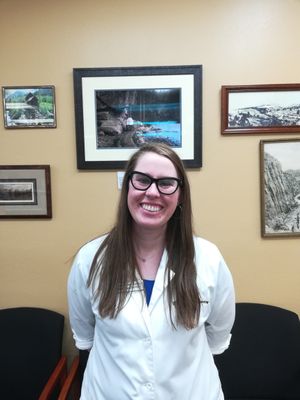 Megan Willis, PharmD
After getting her bachelor's degree in Biology in 2013, Megan elected to attend pharmacy school at Regis University. She achieved her PharmD degree in 2017 and began working at RMP in January of 2018.
Megan is no stranger to working in a small-town pharmacy. She grew up working in her mothers independent pharmacy in Texas.
Megan is a specialist in Medicare Part D enrollment and medication synchronization. She is a compounding pharmacist, qualifies to vaccinate, and prescribe birth control pills.
She looks forward to building trust and relationships within the community.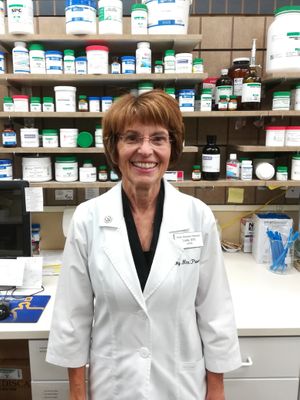 Linda Schuricht, RPh
Linda Graduated from Purdue University and moved to Colorado in 1975. Her first job was in an independent pharmacy where she learned to love working directly with people for their healthcare needs.
She strayed to the chain store world and eventually rediscovered her love of pharmacy when she returned to her roots a RMP.
Linda assists in compounding prescriptions and we can't help but think her love of compounding coincides with her love of baking.
Linda has established herself as a healthcare confidante and advisor in Estes Park.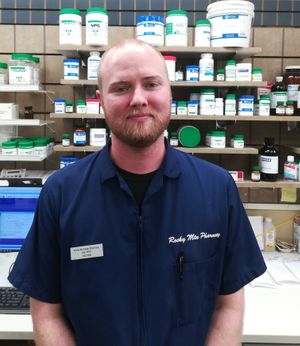 Jay
Certified Pharmacy Tech
Jay has worked for Rocky Mountain Pharmacy since 2013 and has been a certified pharmacy technician since 2015. He specializes in inventory control for prescription drugs. His passion is to improve the health and wellbeing of our patients.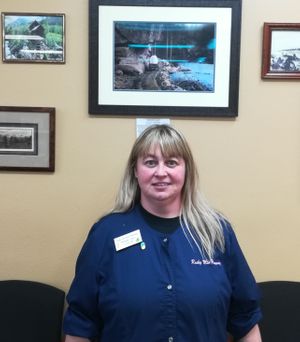 Shanda
Certified Pharmacy Tech
Shanda has worked for the healthcare industry her entire life. She began her career as a teen providing care for the disabled and eventually, she moved into caring for the elderly and people with mental and physical issues. In 2006 she changed paths and entered the world of pharmacy. Shanda moved from Iowa to Colorado in 2014. Shanda's love of pharmacy shows through her passionate customer care.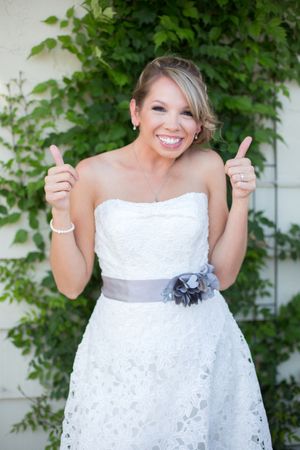 Brandi
Certified Pharmacy Tech
Brandi was recommended by her sister for a pharmacy tech position when she was in high school. She developed a passion for the job and moved from "grasshopper" to certified technician. After a summer job at RMP, the pharmacy became her career, passion, and family.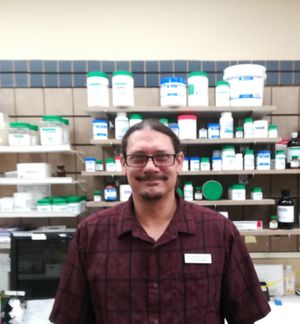 Chris
Over-the-Counter Manager
Chris hails from the Ozark Mountains of Arkansas but decided to move to Colorado to see what real mountains looked like. He handles all front-end operations and general store functions from special orders to running our new photo kiosk. He's here to help you with all your OTC questions and needs!